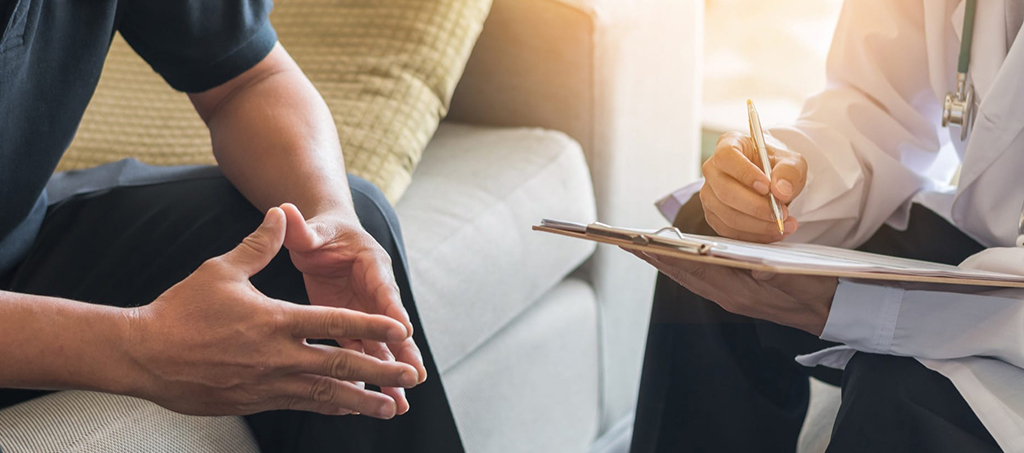 INTRODUCTION
These terms and conditions, as well as any additional terms, conditions and covenants referenced in or made available by hyperlink in this document (collectively, these "Terms" or this "Agreement"), govern Your use of and access to this Website and any and all of its sub-pages (collectively, the "Website").
We reserve the right to revise, amend, or modify this policy and our other policies and agreements related to the Website at any time and in any manner, without prior notice to you. Accordingly, you should periodically check this page for any modifications of these Terms.
If you do not agree to be bound by these Terms, You may not enter access or use the Website, or purchase any products through this Website, and you should exit the Website immediately. By accessing, using or ordering products through the Website, You affirm that you have read this Agreement and understand, agree and consent to all Terms contained herein. You further agree not to use or access Website if doing so would violate the laws of your state, province or country.
ORDERING PRODUCTS THROUGH THE WEBSITE
The use of the website to purchase product is available to individual consumers and approved re-sellers. Please allow 3-5 days for shipping on all orders, with free shipping selected. Otherwise, faster shipping is available through USPS overnight, or UPS, 2 day for an extra charge.If You wish to become a retail representative please contact us at info@vitalityc60.com
Refunds. We want you to be satisfied with Our Products and Our services; therefore, if you are ever not satisfied with any Product that you ordered, you may call Our Customer Service Department or checkout our Our refund policy page.
Refunds. We want you to be satisfied with Our Products and Our services; therefore, if you have any questions prior to ordering, that our customer service team can answer, we will help you with your purchase decisions before making the commitment to buy. We will not be able to return any opened products, therefore we are dedicated to answering all your questions to aid you in your fitness or health goals.
REPRESENTATIONS; DISCLAIMERS
It is our intention to provide you with the finest products available, and we believe in the efficacy of every Product we sell. Individual results will vary, and are dependent on factors.
We endeavor to provide you with accurate information about Our Products. You understand and agree that the information we convey about or Products and/or the efficacy of Our Products, is obtained from independent third parties such as news agencies, scientific reports, and scientific / research entities ("Third Parties"). We do not warrant or represent that such information is error-free, and we do not represent or endorse any Third Parties or the methods that they use to arrive at their conclusions. All Product specifications, performance data and other information on the Website is for informational and illustrative purposes only, and do not constitute a guarantee or representation that the Products will conform to such specifications or performance data.
We do not warrant or represent that Our Products will provide you with any particular benefits, or that your results will match those of others who consume Our Products. Individual results will vary from person to person.
OWNERSHIP; INTELLECTUAL PROPERTY
The Website, and all images and content at the Website (collectively, "Materials"), are the sole and exclusive property of ours or its licensors. No license or ownership rights in or to any of the Materials are conveyed to you by virtue of this Agreement or by your purchase of any Product from the Website.
The Materials are protected by the copyright and trademark laws of the United States. Unless otherwise permitted by law, none of the Materials may be reproduced by you without our prior written permission.
YOUR REPRESENTATIONS.
You hereby represent and warrant that:
You are age eighteen or older;
You have read this Agreement and thoroughly understand the terms contained in this Agreement;
Any Products You purchase from the Website will be used for your personal, non-commercial use;
You will not re-sell, re-distribute or export any Product that You order from the Website without written permission to do so;
We have the right to rely upon all information provided to by You;
We may contact you by email, telephone or postal mail for any purpose, including but not limited to (i) follow-up calls, (ii) customer satisfaction surveys, and (iii) inquiries about any orders you placed, or considered placing, at or through the Website.
RESTRICTIONS
Without the express prior written authorization of ours,
You may not:Duplicate the Website (except as expressly provided elsewhere in this Agreement or as permitted by law);Create derivative works based on the Website or any of the Materials;Remove any copyright or other proprietary notices from the Website or any of the Materials contained therein;Frame or utilize any framing techniques in connection with the Website or any of the Materials;Use any meta-tags or any other "hidden text" using the Website's name or marks;"Deep-link" to any page of the Website;Circumvent any encryption or other security tools used anywhere on the Website (including the theft of user names and passwords or using another person's user name and password in order to gain access to a restricted area of the Website);Use any data mining, bots, or similar data gathering and extraction tools on the Website;Use any device, software or routine to bypass any operational element or to interfere, or attempt to interfere, with the proper working of the Website, server or activities conducted therein; or,Take any action that imposes an unreasonable or disproportionately large load on the Website or its network infrastructure.
TERMINATION
This Agreement shall remain in force as long as you access the Website, use any functions or features of the Website, or order anything from the Website.2. We reserve the right to terminate this Agreement without notice and/or refuse to sell to anyone who We believe, in Our sole discretion, (i) has violated any of the terms of this Agreement, (ii) is abusing the Products or the services we provide, or (iii) is unable to provide us with sufficient information to allow us to properly identify the customer's real name, address, or other contact information.
INDEMNIFICATION
You agree to defend, indemnify, and hold harmless company, its officers, directors, shareholders, employees, independent contractors, telecommunication providers, and agents, from and against any and all claims, actions, loss, liabilities, expenses, costs, or demands, including without limitation legal and accounting fees, for all damages directly, indirectly, and/or consequentially resulting or allegedly resulting from Your misuse or inability to use the Website, or Your breach of any of these terms and conditions of this Agreement. We shall promptly notify you by electronic mail of any such claim or suit, and cooperate fully (at your expense) in the defense of such claim or suit. If we do not hear from you promptly, we reserve the right to defend such claim or suit and seek full recompense from you.
NOTICE
Any notice required to be given under this Agreement to you may be provided to you by postal mail or by email. If notice is sent by email, such notice shall be sent to the last known email address that you provided to us, and shall be deemed delivered once sent.