Description
Product Advantages:
Electrolysis of pure water (without adding alkali)
Plural electrode and multi-unit electrolysis cell structure
Pure water electrolysis (without adding alkali)
Reduced power consumption
Low cell voltage • High electrolysis efficiency
Benefit of hydrogen rich water
Lubricates muscles and joints; 70% of our body is water.
Keeps our wits sharp; the brain need hydration to function because it is over 70% water.
Aids in nutrient absorption by the body.
Promotes digestion and blood flow
Aids in controlling body temperature.
Cleanses the body's cells and tissues.
Lowers back pain, headaches, arthritic symptoms, headaches, and other signs of chronic illness.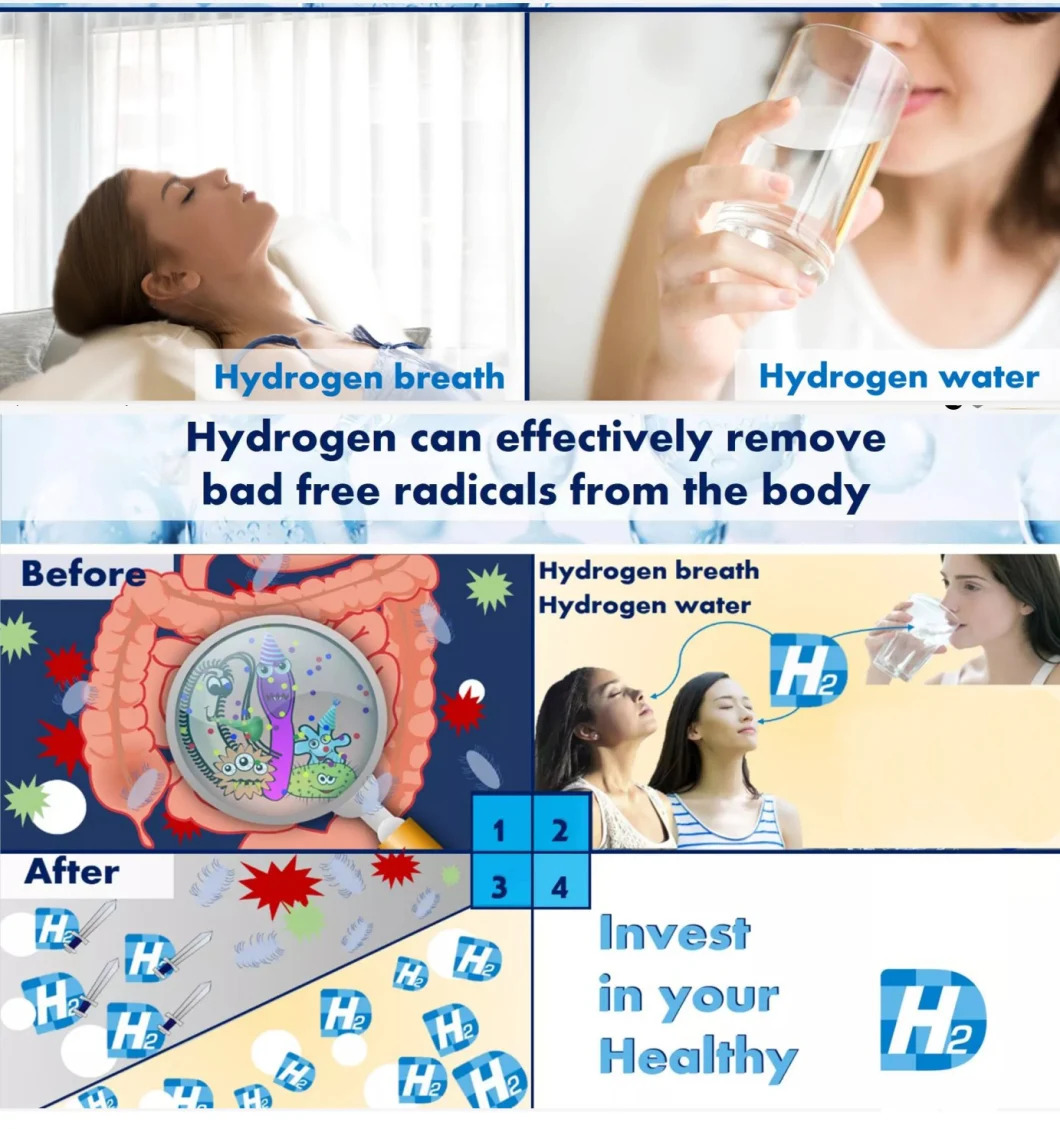 PEM hydrogen Technology working principle:
Only positive ions and water are able to pass through the proton exchange membrane (PEM) between compartments. The cell's membrane also functions as the electrolyte, negating the requirement for potentially dangerous liquid electrolytes like pure potassium hydroxide. On either side of this membrane, PEM water electrolysis simply separates pure deionized water (H2O) into its component elements, hydrogen (H2) and oxygen (O2). Water delivered to the anode, or oxygen electrode, is oxidized into oxygen and protons while electrons are released when a DC voltage is given to the electrolyze.
1. Water injected into the oxygen electrode, or anode, oxidized into oxygen and protons while releasing electrons. Protons (H+ ions) move from the PEM to the hydrogen electrode, or cathode, where they collide with electrons from the opposing side of the circuit and are converted to hydrogen gas. The following are the two reactions that take place in the cell:
2. 2H2O -> 4H+ + 4e- +O2
3. 4H+ + 4e- -> 2H2
4. Thus, the only possible components of the streams are hydrogen, oxygen and water moisture, as shown in
Figure 1 below: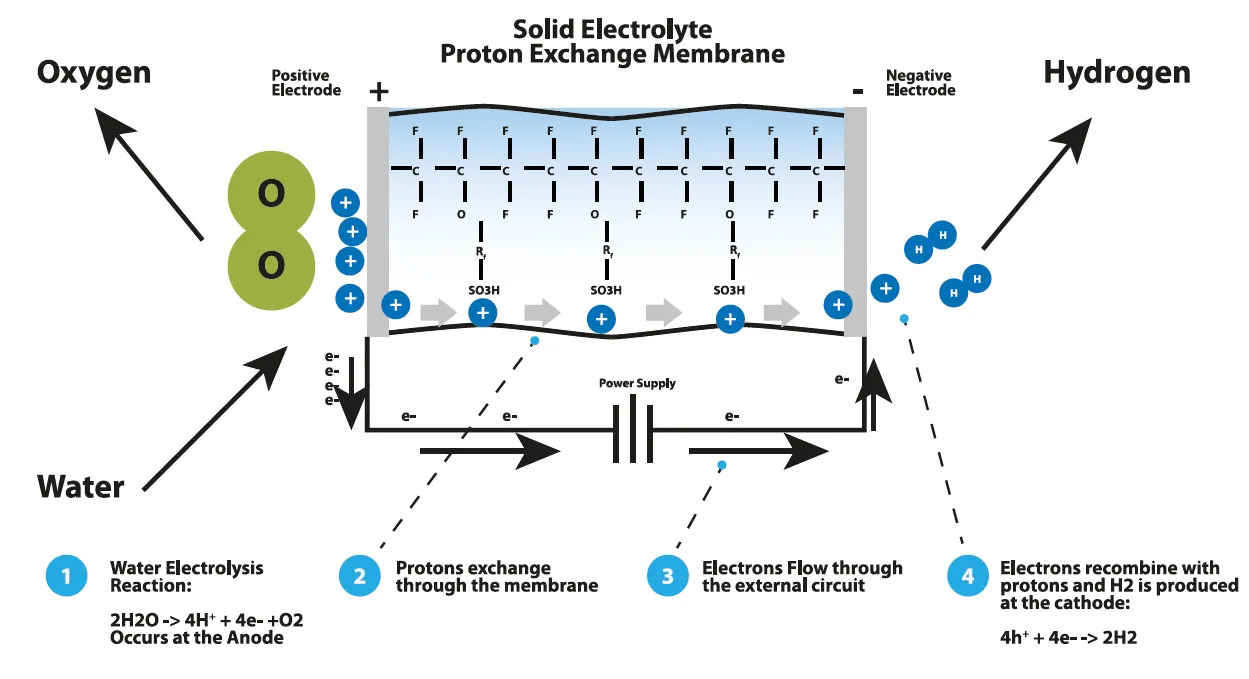 Basic Info.
Model NO: QL-HO-3000
Noise Level: Low
Machine Size: Small
Condition: New
Certification: RoHS, ISO, CE, CCC
Hydrogen Output: 2000ml/Min
Oxygen Output: 1000ml/Min
Transport Package: Plywood Box
Specification: 3000ml/min
Production Capacity: 5000 Set Per Year
Packaging & Delivery
Package size per unit product
62.00cm * 35.00cm * 72.00cm
Gross weight per unit product
46.000kg